Scott Horton Show - What Is Really Going On In The Ukraine? - Mike Swanson (03/04/2014)
By

Mike Swanson

on Tue, 03/04/2014 - 09:07
Scott Horton interviewed Brendan O'Neill, editor of Spiked-online, to discuss why Ukraine's conflict is better described as regime change than revolution; the media's characterization of Russian "meddling" versus Western "mediation;" and the dangerous precedent of overturning democratic elections with protests by a Western-backed vocal minority.
The crisis seems to be dying down a little today, but I gotta tell you it is being hyped to the moon by American TV news.
I have CNN on right now and they said they are going to do a segment tonight on whether war is coming to Europe.
They had a talking head say that Putin has "lost touch with reality and is insane."
Look I do not think war is coming.
I also am not a fan of Putin and not trying to support him here, but whatever he is doing he does not look like he is "insane" to me.
But this is the level of reporting now on US TV - where it is all hype and fear all of the time designed not to really inform you of anything, but merely to scare you and make you mad so they will keep watching and feel like the talking heads are your friends and on your side.
CNN is supposed to be the more normal network, but it's junk too.
Fortunately you can get a better idea what is happening on our planet by reading news stories from outlets all of the world to give you a mix of opinions. And there is probably no one better today than figuring things out than Scott Horton and his guests.
To listen to this interview click here.



Grab This Free Report: My Top Options Trading Setup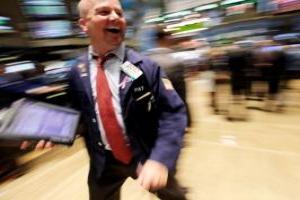 This free special WSW report is devoted to my top options trading setup. I do this one simple trade at least once a month.
Grab it and get along with it our future stock market action updates. Do not think about buying any other stocks or options before you read this report. To get this report click here