The Hottest Sector In the US Stock Market Is Now Microcap Stocks - Mike Swanson (12/17/2013)
By

Mike Swanson

on Tue, 12/17/2013 - 10:19
The hottest sector in the US stock market is now the microcap stocks - stocks with market caps under $300 million. What has happened is that the big cap dividend stocks that everyone is familiar with - the Proctor and Gambles and Johnsons & Johnsons - have already gone up so much that they are at stupid valuations.
But the stock market is still bullish and money is still going into it. Individual investors have given mutual fund managers and institutional investors billions of dollars to invest this year - they've in fact put more money into the stock market than they have in any of the past thirteen years and as more of their CD's come due are likely to give them more money. They will do so until they run out than the stock market bull market will end.
That money must go somewhere, so the money managers are looking for small cap stocks with cheap valuations to put the money to work and are chasing pure technical analysis stock trend momentum plays.
The result is a boom in the small caps. And if you want to trade for quick gains this has now become the place to go, because it is now the hottest thing in the US stock market.
I know a lot of different investors and traders who all use various strategies in the stock market. One person I know is Matt Morris who specializes in small cap trading.
Thursday night we are going to do a live webinar together in which he will talk about several small caps he is playing now that he thinks will continue higher over the next few months and discuss overall trading methods for these type of stocks.
To join this webinar click here.
Grab This Free Report: My Top Options Trading Setup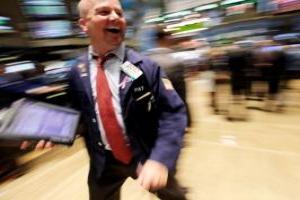 This free special WSW report is devoted to my top options trading setup. I do this one simple trade at least once a month.
Grab it and get along with it our future stock market action updates. Do not think about buying any other stocks or options before you read this report. To get this report click here