How to Use Stop Loss Orders Without Getting Shaken Out Of Your Positions
By

Mike Swanson

on Sat, 03/09/2013 - 11:19
How to Properly Use Protective Sell Stop Orders Without Getting Shaken Out of Your Positions
Look for our next video in which we'll present a simple method to spot changes in price trends that anyone can learn in just a few minutes.
Jump start your trading by ordering my book Strategic Stock Trading. Just click here.
Grab This Free Report: Our Top Mining Stock Pick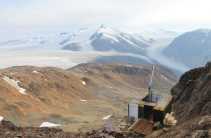 This free special WSW report is devoted to IDM Mining and why it is currently our top mining stock pick.
Grab it and get our next gold price entry point. Do not think about buying any other gold stocks before you read this report. To get this report click here