How to Pick Stocks
By

Mike Swanson

on Sat, 03/09/2013 - 11:14
Download The Twofold Formula
I explain the Two Fold Formula in the two videos below and also in a 30+ page PDF report below them. The formula combines both the fundamental valuation metrics and technical chart patterns that I have found come together to create the best possible stock trades.
Warning: It is a common experience with people whether they are stock market beginners or more advanced investors when they first discover powerful strategies that have the possibility of making them money in the stock market to be cautious and concerned with the possible uses and muses of the techniques or to do the opposite and take unwarranted risks.
I fully recognize the great power of the information presented in this report and insist that you exercise caution as you learn and apply these techniques for your own protection. If you are a new investor you may want to consult an investment advisor or broker about this information, because past results are not guarantees of future success. I also insist that you use these strategies only for good and to do no harm to your fellow man.
Video One - Fundamental Factors
Video Two - The Technical Factors
Because the pdf report is over 30 pages long you should print it out and then read it instead of just reading it online.
To download the Two Fold Formula pdf click here.
Please note the above link is for a PDF file. If you cannot open it then you will need the newest version of the Adobe Acrobat reader. You can get it for free by going here.
Jump start your trading by ordering my book Strategic Stock Trading by clicking here.
Grab This Free Report: My Top Options Trading Setup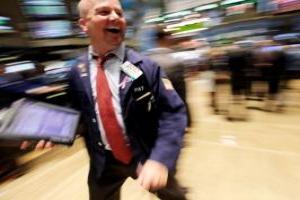 This free special WSW report is devoted to my top options trading setup. I do this one simple trade at least once a month.
Grab it and get along with it our future stock market action updates. Do not think about buying any other stocks or options before you read this report. To get this report click here