Will President Trump Make A Wise Decision or a Dangerous One?
John Mauldin and Peter Schiff Debate at Cambridge House Conference - Mike Swanson (03/07/2013)
By

Mike Swanson

on Thu, 03/07/2013 - 19:24
An epic debate about the creation and preservation of wealth featuring Rick Rule, Peter Schiff, John Mauldin and Grant Williams. The highlight is a classic faceoff between Peter Schiff and John Mauldin that takes place around 7:30 in and goes on for several minutes and really heats up at 9:30.
The debate took place February 24, 2013 at Cambridge House's California Resource Investment Conference in Palm Springs.
Grab This Free Report: Our Top Donald Trump Stock To Trade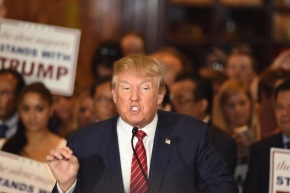 This free special WSW report is devoted to the emergence of new stock market sector leadership following the election of Donald Trump. It includes our latest stock pick to benefit from Trump's programs. Do not think about buying any other stocks before you read this report. To get this report click here