Will President Trump Make A Wise Decision or a Dangerous One?
TV Cartoons Programmed Kids to Hate Gold Bugs - Mike Swanson (02/19/2013)
By

Mike Swanson

on Tue, 02/19/2013 - 09:29
After-school Fed Propaganda from the 80s: The evil Cobra organization tries to replace fiat money with a privately coined gold currency, but are shut down by the heroic G.I. Joe special forces team. The show taught us that paper money is good and hard money is bad,because it isn't created by the government and associated gold bugs with terrorism/communism. Amazing how much TV is just pure propaganda.
Grab This Free Report: Our Top Donald Trump Stock To Trade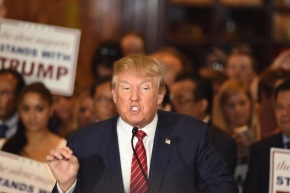 This free special WSW report is devoted to the emergence of new stock market sector leadership following the election of Donald Trump. It includes our latest stock pick to benefit from Trump's programs. Do not think about buying any other stocks before you read this report. To get this report click here