According to UK Telegraph Italy and Spain About to Get a $600 Billion Bailout (06/20/12)
By

Tim Bellamy

on Wed, 06/20/2012 - 08:11
From The Telegraph:
 


Under the proposed deal, two European rescue funds – the £400 billion (€500  billion) European Stability Mechanism (ESM) and the £200 billion (€250  billion) European Financial Stability Facility (EFSF) – will buy bonds issued by European countries.

Previously, money in these funds — which has been provided by members of the single currency — has been used to bail out smaller European countries such as Greece, Portugal and Ireland. Governments in these countries were offered money directly in return for agreeing to austerity programmes. Under the new plan, the money in these funds will not be given directly to governments but will instead be used to buy up debts on the financial markets.
...
Experts said it was a step towards establishing shared eurobonds, where debt from across the single currency area is shared and effectively underwritten by Germany.
For full story go to The Telegraph.
Grab This Free Report: My Top Options Trading Setup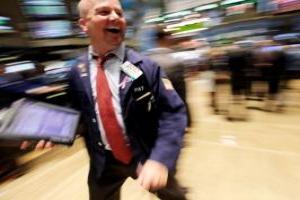 This free special WSW report is devoted to my top options trading setup. I do this one simple trade at least once a month.
Grab it and get along with it our future stock market action updates. Do not think about buying any other stocks or options before you read this report. To get this report click here