All Eyes Now On Greece June 17 Elections - Fred Dunsel (06/11/12)
By

Fred Dunsel

on Sun, 06/10/2012 - 21:12
Greece's June 17 parliamentary elections are widely seen as a de facto referendum on the country's future in the euro zone. Faced with the options of "pro-European" conservative New Democracy and the radical Syriza party that is pushing for a total review of the loan agreements thus far, Greek voters are, according to the latest polls, evenly divided over charting the future course of their country, which would have far-reaching consequences on the euro zone and global financial markets.
Reflecting global concerns about Greece exiting from the euro zone, even US President Barack Obama stepped into the picture last week to urge the Greeks to stay the course, saying that their hardships "will likely be worse" outside the euro zone. German Chancellor Angela Merkel also reminded Greece to stick to its austerity commitments if it wanted to remain as part of the euro zone. Critics in Greece are arguing that the austerity measures had made the situation worse by plunging the country into a deep recession. While many Greeks remain in favour of the euro, more and more are affected by the declining living standards brought about the recession and shrinking public spending.
Greece's sovereign debt rating is currently C, which is more or less junk grade. Nonetheless, should it choose to leave the euro zone, it will have a deleterious domino effect on the credit ratings of weaker euro zone members, such as Cyprus, Portugal, Ireland, Italy and Spain. The rating agency Moody's has already come out to say that it would review all euro zone sovereign ratings, including those of the triple-A countries if Greece were to drop the euro. This will also ultimately affect many European and US financial institutions that are already vulnerable to the widening euro zone sovereign debt crisis.
Regardless of the electoral outcome, the new Greek government must quickly come up with an additional €11 billion worth of budget cuts, improve the tax collection system and enact a series of long overdue structural reforms in order to qualify for more bailout funds from the EU and IMF. Given the current state of affairs in the country, the Greek public might end up having to choose the more palatable of two very difficult options, even when neither promises a decisive end to their current woes.
More:
Podcast - Dave Skarica Discusses Greece, the Euro, and Gold - Mike Swanson (05/31/12)
Gold Stocks Market Vectors Miners ETF (NYSE: GDX) Provide Market Timing Signals - Mike Swanson (05/30/12)
My Big Picture View of the Stock Market and Game Plan - Mike Swanson (05/29/12)
Lessons and Opportunities from the Facebook (NASDAQ: FB) IPO Stock Disaster - Mike Swanson (05/27/12)
Podcast: Jeff Pierce Gives His Update on Bonds and Warns About Further Selling in the Nasdaq to Come - Mike Swanson (05/23/12)
Podcast: Ike Iossif on How the Marketviews.tv MGCI Indicator Is Giving a Sell Signal - Mike Swanson (05/20/12)
Stock Market Is Now In A Correction - Mike Swanson (05/16/12)
Grab This Free Report: My Top Options Trading Setup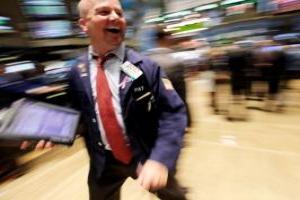 This free special WSW report is devoted to my top options trading setup. I do this one simple trade at least once a month.
Grab it and get along with it our future stock market action updates. Do not think about buying any other stocks or options before you read this report. To get this report click here