Facebook (NASDAQ: FB) Stock Falls Again, Will It Ever Stop Dropping? - Fred Dunsel (06/05/12)
By

Fred Dunsel

on Tue, 06/05/2012 - 06:18
Social networking company Facebook (NASDAQ:FB) continued its downward price spiral after its IPO, closing at $27.72 on Friday, marking a 16% drop for the week. It fell again Monday to close below $27 for the first time, reinforcing views that many investors might have bought into the media hype, rather than the company's true potential or fundamentals. Morningstar analyst James Krapfel, who advised investors to be cautious, said that the company "is likely to disappoint investors over the next 12 to 18 months."
While Facebook's stock price will eventually settle down, volatility will remain the norm in the coming months, given the fact that there is a large number of shares that is still subject to a lockup period that will not expire for months, and that investors will now be watching the company's performance during the earnings call in July. Analysts and investors will also continue to debate over just how the company should be valued, especially when the long-term viability of its business model remains to be seen.
Meanwhile, the company's IPO woes continue. There were reports that Facebook lowered its business projections just days before the IPO and that its lead underwriter, Morgan Stanley, only shared the information with its institutional clients, but not with its advisors or thousands of individual clients. The Securities and Exchange Commission, the Financial Industry Regulatory Authority and Massachusetts Secretary of the Commonwealth William Galvin are now looking into how the IPO was handled, while the Senate Banking Committee is also reviewing the matter. Several lawsuits have also been filed.
With the company's market cap now at $58 billion, instead of the $100 billion figure that was widely peddled around in the run-up to the IPO, investors are now pointing fingers at Morgan Stanley for pricing the shares too high and flooding the market with too many of them. In response, Morgan Stanley is blaming the NASDAQ exchange, whose computers failed on the day of the IPO, causing investors to panic and the share price to fall.
More:
Podcast - Dave Skarica Discusses Greece, the Euro, and Gold - Mike Swanson (05/31/12)
Gold Stocks Market Vectors Miners ETF (NYSE: GDX) Provide Market Timing Signals - Mike Swanson (05/30/12)
My Big Picture View of the Stock Market and Game Plan - Mike Swanson (05/29/12)
Lessons and Opportunities from the Facebook (NASDAQ: FB) IPO Stock Disaster - Mike Swanson (05/27/12)
Podcast: Jeff Pierce Gives His Update on Bonds and Warns About Further Selling in the Nasdaq to Come - Mike Swanson (05/23/12)
Podcast: Ike Iossif on How the Marketviews.tv MGCI Indicator Is Giving a Sell Signal - Mike Swanson (05/20/12)
Stock Market Is Now In A Correction - Mike Swanson (05/16/12)
Grab This Free Report: Our Top Donald Trump Stock To Trade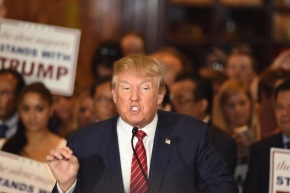 This free special WSW report is devoted to the emergence of new stock market sector leadership following the election of Donald Trump. It includes our latest stock pick to benefit from Trump's programs. Do not think about buying any other stocks before you read this report. To get this report click here