Do Zynga (NASDAQ: ZNGA) Earnings Point to Facebook Growth Slowdown? - Fred Dunsel (05/03/12)
By

Fred Dunsel

on Thu, 05/03/2012 - 07:19
Online social games provider Zynga Inc. (NASDAQ:ZNGA) fell by 9.5% last Friday to close at $8.52. This also marked a 0.9% drop for the week. Zynga has been on a price decline since peaking at $14.69 in early March. (The stock is currently down 9% for the year.) Zynga's dismal stock performance came even after it reported better-than-expected first quarter results last week.
While Zynga's earnings and revenue were better than what analysts had expected, investors were increasingly concerned that the growth of Facebook games was slowing. Moreover, while user numbers and revenues were still increasing, albeit at a slower pace. According to Zynga, the majority of its sales came from mobile games. Colin Sebastian, an analyst at Robert W. Baird & Co., said that mobile games only generate about 50-75% of the revenue per daily user as Web-based social games.
It also did not help that the company, which raised $1 billion in its IPO last December, reported a net loss, as compared to a profit of $1.34 million a year ago, amid rising operating expenses. (Operating costs rose by 97% to $406.6 million.) Given investor expectations that young internet companies ought to grow quickly, any signs of a slowdown or growing losses would lead to a sell-off.
Nonetheless, the first-quarter results had led to upgrades from JP Morgan and Bank of America/Merrill Lynch. JP Morgan's Doug Anmuth wrote, "Zynga still needs to monetize this base better, but we believe the improving trends in [the first quarter] are a strong step in that direction." Bank of America's Justin Post raised the stock rating from "sell" to "neutral", writing, "We think the stock will be rangebound near term, with potential near-term lockup expiration-related pressure offset by optimism on Zynga's [second-half] game slate."
For now, Zynga's senior management remained convinced to proceed with the strategy that they have charted. In its conference all, Zynga said it expected earnings this year to reach 23-29 cents a share, compared with a previous range of 24-28 cents. After all, the strategy has borne some fruits of success. According to AppData, Zynga owns the six most popular games currently played on Facebook. Zynga currently has 182 million monthly users, up 25% from a year ago. Zynga CEO Mark Pincus said that the company would continue to spend hundreds of millions of dollars to acquire game developers in the next three to five years.
for more:
Podcast: Investment Author Michael Panzner Gives His Updated Views on the Financial World - Mike Swanson (04/23/12)
Podcast: Reggie Middleton On How AAPL Now Has a Market Cap Bigger than All Other Retails Stocks Combined - Mike Swanson (04/20/12)
New Bull Market in Gold Stocks Is Coming, The Stocks Are So Cheap It's Crazy!! Get In Now!! - Dave Skarica (04/16/12)
Grab This Free Report: My Top Options Trading Setup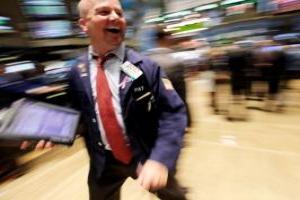 This free special WSW report is devoted to my top options trading setup. I do this one simple trade at least once a month.
Grab it and get along with it our future stock market action updates. Do not think about buying any other stocks or options before you read this report. To get this report click here