Podcast: Jeff Pierce of Zentrader.ca Talks about the Bond Market, This Rally, Health Care Stocks and the Supreme Court, and Gold - Mike Swanson (03/30/12)
By

Mike Swanson

on Fri, 03/30/2012 - 07:53
I just did this podcast with Jeff Pierce of zentrader.ca.
In this podcast we talked about whether the bull market in bonds will continue, what is happening in gold and gold stocks, when this rally will end, and how the health care sector may make a huge move over the next few months.
You may want to check out David's recent articles on commodities, the strongest sectors in the market, and the best stocks in the hardware sector.



You can also download the mp3 audio file for this interview on your computer by clicking here WITH A RIGHT BUTTON CLICK and selecting SAVE FILE AS from the drop down menu.
If you have an itunes, ipod, or rss reader you can subscribe to the podcast by clicking here.
If you liked this post vote below:
for more:
Podcast: David Bannister of ActiveTradingPartners.com Talks About His Momentum Reversal Method and the Current Market Trend - Mike Swanson (03/28/12)
Podcast: Victor Riesco of GlobalTradingPad.Com Discusses His Current Stock Watchlist - Mike Swanson (03/27/12)
A Look Into the Mind of The Power Elite - An Informal Talk by a Leading International Banker - Tim Bellamy (03/24/12)
Podcast: David Frazier of IntegrativeInvesting.Com Sees Opportunities In Homebuilding and Banking Stocks - Mike Swanson (03/23/12)
Grab This Free Report: My Top Options Trading Setup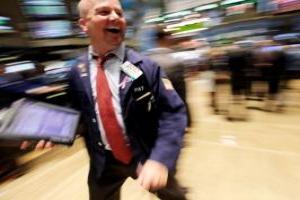 This free special WSW report is devoted to my top options trading setup. I do this one simple trade at least once a month.
Grab it and get along with it our future stock market action updates. Do not think about buying any other stocks or options before you read this report. To get this report click here