Earnings Preview: Newmont Mining (NYSE: NEM) - Fred Dunsel (02/23/12)
By

Fred Dunsel

on Thu, 02/23/2012 - 07:01
Newmont Mining Corporation (NYSE:NEM) will be announcing its fourth quarter and FY2011 results before the market opens on Friday (24 February). Last Friday, the company's stock closed at $59.45, marking a 0.3% drop for the week. With a market cap valuation of about $30 billion, the stock peaked at $72.42 last November. However, since the start of the year, the stock has fallen by about 1.5%.
Newmont is one of the world's largest gold producers with operations in Australia, Canada, Indonesia, Mexico, Peru and the United States. It has a well-diversified base, with 22% in the US, 50% from Asia/Pacific, 19% from Peru and 7% from Ghana. The company also completed a large acquisition last year, with a $2.3 billion purchase of Fronteer Gold. The latter had significant mining assets in Turkey, Peru and the US, including many projects close to existing Newmont infrastructure in Nevada.
While gold prices might have been volatile in recent months, Newmont is generally seen as a strong company with good management that has managed to maintain low operating costs and good growth prospects from recent acquisitions. The company also recently announced that it expected to invest about $3.0 – 3.3 billion in attributable capital expenditures, of which approximately 60% is allocated to growth project initiatives, including further development of the Akyem project in Ghana and potentially the Conga project in Peru, with the remaining 40% expected to be spent on sustaining and maintenance capital.
Given the above, both analysts and investors are sanguine about the company's growth prospects.
The current analyst consensus sees earnings of $1.27 per share and $4.62 per share for FY2011. This would make it a 20% year-on-year improvement. The company's profitability will be largely determined by gold prices that should be supportive through this year. With general optimism over gold prices, analysts expect Newmont to continue to post solid growth this year.
for more:
A No Lose Trade? Why You Should Consider Shorting Japanese Bonds - Mike Swanson (02/14/12)
Money Is Starting to Flow Into Junior Mining Stocks - Mike Swanson (02/13/12)
Army Whistleblower: U.S Military is Lying about Progress in Afghanistan War - Tim Bellamy (02/13/12)
This Is Zero Hour For Greece - Mike Swanson (02/12/12)
My Encounter with Occupy Wall Street - Mike Swanson (02/06/12)
Podcast: Matt Frailey on BreakPointTrades.net and Some of His Recent Trades - Mike Swanson (02/01/12)
Grab This Free Report: My Top Options Trading Setup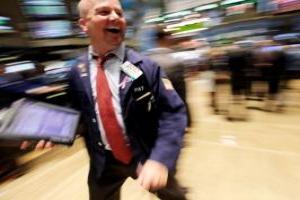 This free special WSW report is devoted to my top options trading setup. I do this one simple trade at least once a month.
Grab it and get along with it our future stock market action updates. Do not think about buying any other stocks or options before you read this report. To get this report click here