Another Greek Debt Deal Patched Together - Fred Dunsel (02/22/12)
By

Fred Dunsel

on Wed, 02/22/2012 - 07:30
On 21 February, European finance ministers, after a 13-hour meeting, finally approved a €130 billion ($172 billion) package for Greece by tapping into European Central Bank profits and convincing investors to provide more debt relief to Greece. This paved the way for a second bailout of the debt- ridden nation and averting an economic collapse.
Under the deal, investors will forgive 53.5% of their principal and exchange their remaining holdings for new Greek government bonds and notes from the European Financial Stability Facility. According to WestLB AG analyst Georg Kanders, "most investors will accept the deal. Banks have already written down the value of their Greek debt, so the impact should be limited."
At a press conference in Brussels, Charles Dallara, managing director of the Washington-based International Institute of Finance (IIF) that led the talks on behalf of bondholders, said that he expected strong participation from investors.
As for Greece, the plan aims to reduce its debt by €107 billion, which is about half the country's estimated GDP for 2011. In return for the bailout package, Greece agreed to cut its pensions, minimum wage, healthcare, defense spending, lay off state employees and sell national assets. However, given that the country's economy is rapidly contracting, with its unemployment rate already topping 20%, the lukewarm response of financial markets to the debt accord signaled their doubts about Greece's success in implementing the necessary measures. Moreover, many remain skeptical that the debt accord would really fix Greece's finances or mark an end to the two-year debt crisis. According to estimates by the IMF and EU, the Greek economy will contract by 4.3-4.8% this year, while the economy will only grow again in 2014. Meanwhile, debt is estimated to peak at 168% of GDP in 2013, before falling again if the austerity measures are carried out.
Given the above, some countries in the euro zone have expressed concern about the feasibility of providing more money for Greece, without tighter monitoring and enforcement of the latter's budget. Nonetheless, many are also cognizant of the fact that a default by Greece could set off a domino effect on other euro zone members like Spain, Portugal and Italy, whose bond yields have just begun to fall after surging to euro-era highs. In its research note that summed up the prevailing sentiments, ING Bank wrote that "Greece should be saved, at least for the next couple of months. However, the feeling of relief is not likely to last for long. There are still many uncertainties and potential stumbling blocks in the euro zone's debt crisis marathon run."
for more:
A No Lose Trade? Why You Should Consider Shorting Japanese Bonds - Mike Swanson (02/14/12)
Money Is Starting to Flow Into Junior Mining Stocks - Mike Swanson (02/13/12)
Army Whistleblower: U.S Military is Lying about Progress in Afghanistan War - Tim Bellamy (02/13/12)
This Is Zero Hour For Greece - Mike Swanson (02/12/12)
My Encounter with Occupy Wall Street - Mike Swanson (02/06/12)
Podcast: Matt Frailey on BreakPointTrades.net and Some of His Recent Trades - Mike Swanson (02/01/12)
Grab This Free Report: My Top Options Trading Setup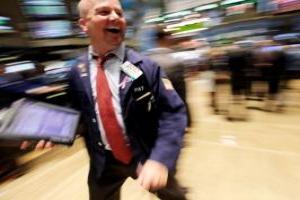 This free special WSW report is devoted to my top options trading setup. I do this one simple trade at least once a month.
Grab it and get along with it our future stock market action updates. Do not think about buying any other stocks or options before you read this report. To get this report click here