This Is Zero Hour For Greece - Mike Swanson (02/12/12)
By

Mike Swanson

on Sun, 02/12/2012 - 09:51
I just did this video with Dave Skarica of AddictedtoProfits.net at his place in the Bahamas. I just spent the past few days there visiting with him, having a good time, and of course talking about the financial markets and what is going on. I see him once or twice a year and every time I do we can't help but talk about the markets.
So I thought I'd let you in on what we are thinking now in this video for you.
In it we talked about my visit with him and then discussed the Greek debt crisis and what it means for the market over the next few months. This past week Greek bankers and political leaders met with representatives of its foreign creditors to hash out a last minute deal to stave off a national default in march. They came to one, but it needs to pass parliament within the next few days and it is not clear whether or not this will happen, because there is rioting going on right now and the police are starting to side with the protestors.
Even if the deal goes through we think Greece will default anyway in time. We talk about this in the video:
When I met with Dave I got him to agree to a special discount offer for his trading service. He just raised the price for his service and I got him to offer you a final chance to get in at his old price, which represents over a 10% discount, for only $97 a quarter.
To find out more about his service and grab this discount click here.
We are going to pull down this discount on Wednesday at midnight so you need to check it out now. It is more than worth it and I know because I look at everything Dave puts out. Just go here.
Grab This Free Report: My Top Options Trading Setup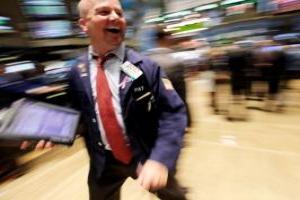 This free special WSW report is devoted to my top options trading setup. I do this one simple trade at least once a month.
Grab it and get along with it our future stock market action updates. Do not think about buying any other stocks or options before you read this report. To get this report click here