The Performance of Hedge Funds in 2011 Was Awful - Fred Dunsel (01/12/12)
By

Fred Dunsel

on Thu, 01/12/2012 - 06:30
Last year, hedge funds delivered one of their worst annual performances in recent years. According the Hedge Fund Research (HFR), the average hedge fund fell by 4.8% last year. Mr Charles Gradante, co-founder of Hennessee Group LLC, a hedge-fund adviser, said, "It was a disappointing year for hedge funds as they underperformed broad market returns for the second year in a row." (In 2011, the Dow Jones Industrial Average rose by 5.5% and the S&P 500 fell by 0.02%.)
According to preliminary data from the Hedgefund Intelligence Database, about six in ten hedge funds lost money last year. Hedge funds dealing with the financial and materials sectors were the worst performers. (On the other hand, the top performing funds were mainly in sectors such as utilities, consumer staples, health care and long fixed income.) Asia-based funds also suffered losses, declining by 5.7%. (Japan's tsunami and nuclear disaster in March 2011 could have been a contributing factor.) European funds fell by 2.45%, while US funds lost 0.5%. Along the way, many hedge funds have also decided to shut down, with Asia seeing the most closures. There were also a number of high-profile closures in the U.S., such as Arrowhawk Capital Partners, Sursum Capital Management and Goldman Sachs' Global Alpha. Hedge fund manager John Paulson also did not fare well last year. His Advantage Plus fund fell by 52%; his Recovery Fund dropped by 28%, and his Credit Opportunities fund lost 18%.
HFR President Kenneth J. Heinz said, "Volatile and unpredictable market dynamics throughout the year created a challenging environment for hedge funds in 2011, with aggregate losses across currency, commodity, emerging markets and equity strategies related to the European currency and sovereign debt crisis."
Notwithstanding the above, industry sources say that institutional investors are likely to continue investing in hedge funds, as it is difficult to achieve positive returns in other asset classes in the current economic climate. Hedge fund administrator GlobeOp said investor redemptions for December 2011 were within the normal range for the end of the year. Moreover, in an increasingly volatile equities market, hedge funds, unlike other assets, are still able to generate non-correlated returns for pension and endowment funds.
While investors are likely to remain invested in hedge funds this year, they will take their time to evaluate each hedge fund's performance, technology and leadership quality carefully before making the decision. Nicholas Colas, the chief market strategist at ConvergEx, said that the ability of a hedge fund to hunt down opportunities for low correlation is going to be highly valuable this year.
For more click here: Podcast: Jordan Roy-Byrne of TheDailyGold.com Sees a Bottom in Gold Stocks - Mike Swanson (01/10/12).
Grab This Free Report: My Top Options Trading Setup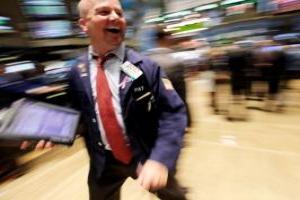 This free special WSW report is devoted to my top options trading setup. I do this one simple trade at least once a month.
Grab it and get along with it our future stock market action updates. Do not think about buying any other stocks or options before you read this report. To get this report click here