Will President Trump Make A Wise Decision or a Dangerous One?
Podcast: The Greek Debt Crisis and the Future of the Euro with Ike Iossif of Marketviews.tv - Mike Swanson (01/04/12)
By

Mike Swanson

on Wed, 01/04/2012 - 07:45
I just did this important podcast with Ike Iossif of marketviews.tv.
Ike is a retired hedge fund manager and investment advisor that now lives in Greece. Ike is a good friend of mine that I have talked with about the markets on a regular basis now for over 10 years.
It is my belief that the European debt crisis is going to get worse and reach a crescendo next year when Greek defaults on its debt.
With that in mind I decided it was important to get Ike's opinion on what is happening over there, because he is in the center of the storm.
For more from Victor Riesco go to www.globaltradingpad.com.
You can also download the mp3 audio file for this interview on your computer by clicking here WITH A RIGHT BUTTON CLICK and selecting SAVE FILE AS from the drop down menu.
If you have an itunes, ipod, or rss reader you can subscribe to the podcast by clicking here.
If you liked this post vote below:
You may also want to listen to yesterday's podcast here: Podcast - Victor Riesco on the Stock Market Rally, Emerging Markets, and Trades He is Doing Right Now - Mike Swanson (01/03/12)
Grab This Free Report: Our Top Donald Trump Stock To Trade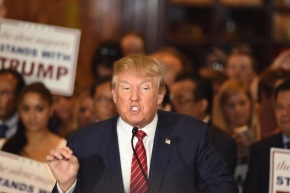 This free special WSW report is devoted to the emergence of new stock market sector leadership following the election of Donald Trump. It includes our latest stock pick to benefit from Trump's programs. Do not think about buying any other stocks before you read this report. To get this report click here