Defense Secretary Mattis: US Cannot Survive On 'Puny' Military Budget - Ron Paul Institute (09/25/2017)
By

wsw staff

on Mon, 09/25/2017 - 08:30
Defense Secretary Mattis is worried about the military budget. No, he's not worried that spending a total of more than a trillion dollars a year on the military might bankrupt the country and thus make us more vulnerable to outside forces with ill intent. He's worried that our very survival depends on even more money for the military and no more yearly budget "fights" on funding the military. Even though Congress gave him even more than he requested, he's worried. But what about the policy? What is the proper US role in the world a quarter of a century after the end of the Cold War? Some "realists" are longing for the days of the Cold War, where America ruled the roost. Today in the Liberty Report:
---
Copyright © 2017 by RonPaul Institute. This article originally posted here.
Grab This Free Report: My Top Options Trading Setup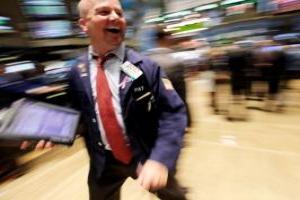 This free special WSW report is devoted to my top options trading setup. I do this one simple trade at least once a month.
Grab it and get along with it our future stock market action updates. Do not think about buying any other stocks or options before you read this report. To get this report click here