The Hidden Bitcoin/NDVA Connection Revealed - Mike Swanson (06/19/2017)
By

Mike Swanson

on Mon, 06/19/2017 - 06:37
Bitcoin went up into a parabolic bubble blast-off in April and May to catch the imagination of many.
But most stock market investors dismiss Bitcoin as a fad that will go bust and many CNBC types actually mock Bitcoin players.
And Bitcoin did indeed do this same thing a few years ago by screaming crazy higher only to collapse back down.
But there is a hidden connection with Bitcoin and stocks like NVDA that few are noticing now at all on the technical analysis charts.
Grab This Free Report: Our Top Mining Stock Pick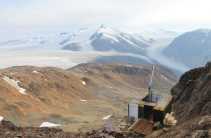 This free special WSW report is devoted to IDM Mining and why it is currently our top mining stock pick.
Grab it and get our next gold price entry point. Do not think about buying any other gold stocks before you read this report. To get this report click here