Beware Facebook As FANGS Are Biting Investors - Mike Swanson (04/28/2016)
By

Mike Swanson

on Thu, 04/28/2016 - 03:46
In this quarter we have seen big earnings blow-ups from many stocks including Google, Netflix, Apple, IBM, and on and on.
This same thing happened in the last three quarters and then the stock market dumped.
However, yesterday Facebook announced good earnings and went up after the close.
The excitement on CNBC was intense.
But look what happened the last three times Facebook announced earnings: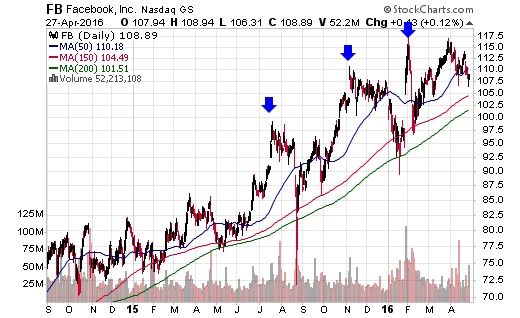 The last three times that Facebook announced earnings it marked a top in the stock and it then fell for weeks and so did the stock market.
So I would not get fooled into getting bit again by Facebook or other "FANG" stocks and the CNBC hype.
I explain why in this comprehensive interview I did yesterday.
I also talked about where the money is now to be made in this interview.
For instance look at gold and the mining stocks GDX ETF.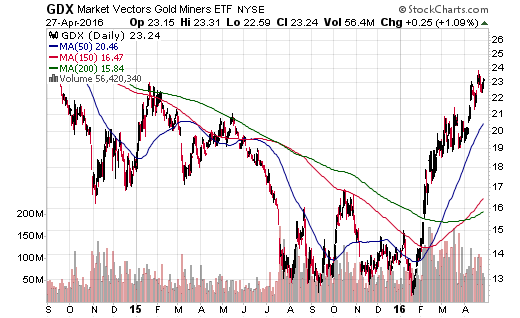 You can see that GDX has simply soared this year into a new bull market.
I am buying new individual mining stocks now almost every week.
And I just released a new course to help you get involved in gold and mining stocks.
The initial release discount for this course ends on Sunday and the price will go up 40%.
So grab it now and get into a winning sector of the market by going here.
Grab This Free Report: My Top Options Trading Setup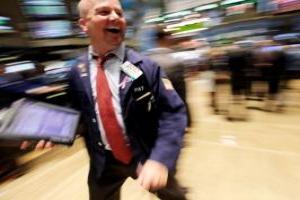 This free special WSW report is devoted to my top options trading setup. I do this one simple trade at least once a month.
Grab it and get along with it our future stock market action updates. Do not think about buying any other stocks or options before you read this report. To get this report click here