Money Never Sleeps - Mike Swanson (10/21/2015)
By

Mike Swanson

on Wed, 10/21/2015 - 11:34
This week I have been running a special trial offer to get you into the Power Investor
group if you are not already in it.
It ends tonight:
Click here: Special Power Investor Offer
Now the stock market is funny right now, because back in August it began a bear market
and dumped.
Then at the start of this month it rallied backup towards its 200-day moving averages, which caused many bubble bulls to get excited and claim that the market is going to just go up forever.
But most stocks and sectors in the market are still performing poorly.
Some are in fact making new lows today.
However, at the moment the stock market averages really are not doing anything
They got overbought thanks to the bear market rally, but are not yet ready to start to drop down to the lows yet.
They are simply drifting sideways.
This type of action can continue for a couple of weeks, but what it does is make people simply fall asleep and take their eyes off of the road.
Then suddenly when they are asleep the market runs of the rails and dumps.
This is what happened in August.
If you recall I pounded the table on a market top in July and warned people of a coming big drop.
But in the first half of August the market did nothing so most people fell asleep.
Then they woke up one Monday to see the DOW down 1,000 points.
So once again the market is trading sideways in a way that is going to make most people
simply fall asleep.
But money never sleeps.
You have to stay on top of things to see what is coming around the corner.
That means keeping up with what is happening inside the stock market with the sectors and individual stocks to see where the money is going.
That is what I do every week for Power Investors, so that they are on top of things while everyone else is always one step behind.
And you can be a part of this and get an edge on the masses by going here:
Grab This Free Report: My Top Options Trading Setup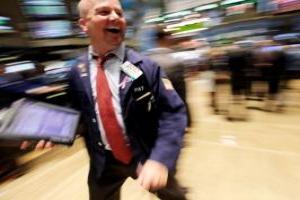 This free special WSW report is devoted to my top options trading setup. I do this one simple trade at least once a month.
Grab it and get along with it our future stock market action updates. Do not think about buying any other stocks or options before you read this report. To get this report click here