Stock Market Mastermind Session With David Skarica : The Hoax Of Economic and Stock Market "Lift-Off"- Mike Swanson (10/2/2015)
By

Mike Swanson

on Fri, 10/02/2015 - 09:11
In this interview with David Skarica we talked about the hoax of second half lift-off.
This was the idea repeated by the financial media earlier this year that the economy was going to boom in the second half and the stock market would surge to new highs and go crazy.
In August the stock market dumped and today the government downgraded its employment numbers while the financial media now says that it will be impossible for the Fed raise rates in the face of this news.
So "lift-off" is now proven to be a hoax.
But what about the stock market?
Can it go up anyway?
I talked to Dave about that.
I also got him to agree to do a special offer for you to get into his trading service for a cheap entry price.
To take advantage of this offer go here.
Grab This Free Report: My Top Options Trading Setup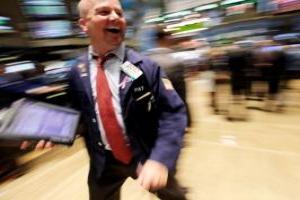 This free special WSW report is devoted to my top options trading setup. I do this one simple trade at least once a month.
Grab it and get along with it our future stock market action updates. Do not think about buying any other stocks or options before you read this report. To get this report click here