Stock Buy Backs Are Fading (07/22/2015)
By

wsw staff

on Wed, 07/22/2015 - 07:28
From an article in the Economist:



There are tentative signs, however, that enthusiasm for buy-backs may be waning (see chart). In the first quarter of this year, companies spent $144 billion on share repurchases, down from $159 billion in the first quarter of 2014. The most likely reason for the slowdown is that profits have run out of steam, so firms have less cash to deploy. Forecasts suggest that earnings per share declined by 3% in the second quarter compared with the same period of 2014. Some of this is the effect of a lower oil price on the earnings of energy companies; some if it is down to the strong dollar, which reduces the value of multinationals' foreign earnings. But causality also runs the other way: fewer buy-backs contribute to shrinking profits, since buy-backs boost earnings per share.

There has always been an element of financial engineering about buy-backs. Can it really be good news if a firm feels it has nothing better to do with its money? An enthusiasm for buy-backs creates the sense that executives are more interested in short-term share-price performance than in the company's long-term health.
Full story here.
Grab This Free Report: My Top Options Trading Setup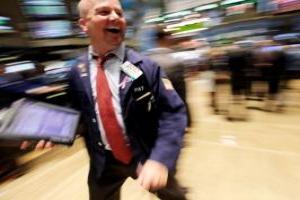 This free special WSW report is devoted to my top options trading setup. I do this one simple trade at least once a month.
Grab it and get along with it our future stock market action updates. Do not think about buying any other stocks or options before you read this report. To get this report click here