Chinese Stock Market Crashes 7% In A Day Leaving State Media Speechless - Mike Swanson (06/26/2015)
By

Mike Swanson

on Fri, 06/26/2015 - 09:27
Chinese stocks are crashing, down over 7% today alone. Of course US stock market bubble bulls ignore this and imagine that we are in a world of financial stability as internals deteriorate and markets all over the world go nuts.
Bloomberg:
With the heady exuberance over Chinese stocks starting to fade, sowing fears of worse to come, investors are scouring state media for clues to the Communist Party's thinking.

Only months ago, encouraging words from Xinhua sent stocks soaring. Now, with markets sinking, that official line has gone quiet, leaving many wondering how -- or whether -- Beijing might respond.

....

"The tone from the state media is particularly helpful to retail investors like me, as I have a job to do and am pretty busy," said Yao, 35. "China's stock market is really different from other countries. The government surely has some measures to control the movement."
Chinese stock investors talk just like US stock market investors - both believe that their governments will make their markets go up forever and base their entire investing strategy around that belief system.
They refuse to diversify into other markets.
They refuse to do real research and look at balance sheets or fundamentals.
They just buy and believe.
And they go on margin....
....and then when things drop they get forced to sell, because they are not investing or doing smart trading...
What they are doing is gambling.
That is why they are so emotional and so crazy.
That is why when you try to tell them to be careful they only get angry.
This is their final gamble and no one will stop them from playing it out to the end.
Full Bloomberg story here.
Grab This Free Report: My Top Options Trading Setup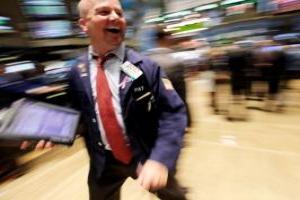 This free special WSW report is devoted to my top options trading setup. I do this one simple trade at least once a month.
Grab it and get along with it our future stock market action updates. Do not think about buying any other stocks or options before you read this report. To get this report click here