Carl Ichan Says Little Man Has To Be Careful Now In Stock Market - Mike Swanson (06/25/2015)
By

Mike Swanson

on Thu, 06/25/2015 - 07:29
Anyone with experience in the stock market knows what is going to happen and the dangers the dumb money faces.
So Ichan issued this warning on stocks and high yield bonds - trying to warn the public on the dangers they are in.
But I can bet you almost no one will listen to him.
In fact some spit in his face - look at these comments people wrote in response to this video on the comment box on Yahoo Finance:
"Everybody knows that when high-profile talk down the market it means that their #$%$ off that they buy anything cheap. And the only way they can get cheap stocks is if the avg. jake actually believe these #$%$. What does Cramer and Ichan have in common? I'm going down religion road folks."
"I met this idiot, and I say idiot because he is one of the most MISERABLE men I have ever met. Outrageously wealthy and miserable, what a waste of wealth. He treats his house help like dirt, and most are migrants by the way."
"wow as a big investor like him he is trying to get a market down turn so he can buy shares cheap!!!! unbelieveable when i sell my shares to take a profit i would like it to go down so i can buy lower but i can't make it happen he can. Then he claims every big investor should let the public(dummies) know, it's only so we sell he buys lower and makes more millions what a racket he has!!!!"
The masses are all bulled up and no one will stop them from making their final gamble!
Grab This Free Report: My Top Options Trading Setup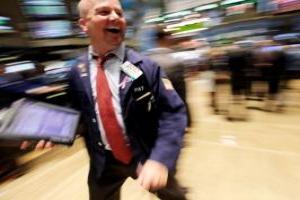 This free special WSW report is devoted to my top options trading setup. I do this one simple trade at least once a month.
Grab it and get along with it our future stock market action updates. Do not think about buying any other stocks or options before you read this report. To get this report click here