Carl Ichan Provides Quote of The Week - Mike Swanson (06/12/2015)
By

Mike Swanson

on Fri, 06/12/2015 - 15:19
"You can borrow money so cheaply and you look at earnings. These earnings are sort of false earnings. They're based on very low interest rates." - Carl Ichan
Of course in the brain of a bubble bull earnings don't mean anything and valuations mean even less.
Bubble bulls do not look at earnings projections or earnings ratios, much less balance sheets.
They watch "Fast Money" and then think they are in the know.
They buy stocks because they like their name and because they were red hot runners six months ago.
All that matters to them is that the stock market has gone up for six years - and therefore they believe it will go up forever.
No market has done that before, but they believe this one will for one simple reason.
And that reason is that they own stocks, they are in the market, and therefore the market will do what they need it to do for them.
They believe that they exist outside of financial history.
That's why when they see quote like this from one of the top performing investors of the past 100 years they just ignore it.
I got this quote from this article well worth your time to read that you can find here.
And for a sane discussion of what is happening in the financial markets go here.
Grab This Free Report: My Top Options Trading Setup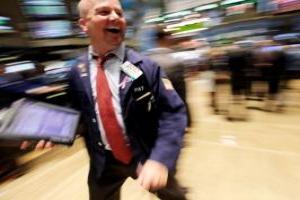 This free special WSW report is devoted to my top options trading setup. I do this one simple trade at least once a month.
Grab it and get along with it our future stock market action updates. Do not think about buying any other stocks or options before you read this report. To get this report click here