The Biggest Short Of All Time (06/01/2015)
By

wsw staff

on Mon, 06/01/2015 - 06:39
"Today, six and a half years after the collapse of Lehman, there is a Bigger Short cooking. That Bigger Short is long-term claims on paper money, i.e., bonds," Singer wrote in a letter to investors of his hedge fund firm Elliott Management obtained by CNBC.com.
"Asset prices are skyrocketing because of massive public-sector purchases. The tinkering and experimentation that characterizes each round of novel central bank policy leads to more and more complicated unwanted consequences and convolutions," Singer wrote. "Central bankers are, in our view, getting 'pretzeled' by all this flailing, yet they deliver it with aplomb and serene self-confidence. Are they really taming volatility with their bond-buying, or just jamming it into a coiled spring?"
Notice that Joe Kernan laughs in this segment.
He thinks it's funny.
Grab This Free Report: My Top Options Trading Setup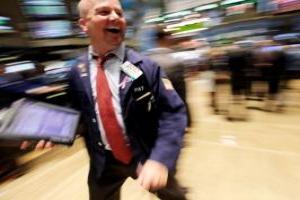 This free special WSW report is devoted to my top options trading setup. I do this one simple trade at least once a month.
Grab it and get along with it our future stock market action updates. Do not think about buying any other stocks or options before you read this report. To get this report click here