DOW's 38 Day Consolidation Pattern - Mike Swanson (05/18/2015)
By

Mike Swanson

on Mon, 05/18/2015 - 08:20
The DOW just spent 38 days without making a new one month high or low.
According to ZeroHedge this is the longest amount of time that it has done that in over 100 years.
Everyone sees the markets going sideways and people know that when a market goes through a consolidation pattern and breaks a nice move almost always comes.
If you look at the HUI gold stock index you'll notice that it is consolidating now right below its 200-day moving average. I think it is likely to pause there for a few days - maybe all this week - and then surge.
The DOW and S&P 500 are also consolidating right below their 52-week highs.
So right now everyone is watching the DOW and S&P 500.
They have seen many surges in the past six years and are getting ready for another one.
Consolidation patterns create an opportunity to pick out trades and stocks that can do well on the next move.
Paul Schatz and Michael "tiny" Saul are giving a free webinar tonight, Monday May 18th at 8:30PM Eastern.
During this webinar, Paul is going to reveal the ramifications of a consolidation this big, and why he feels this may be the best setup in the last 5 years.
He's also going to talk about 7 stocks he's highlighted that he feels have the potential to explode higher when we do breakout.
Paul will be trading those stocks himself and he'll tell you how you can get that list.
This is one event you don't want to miss. I know I'll be there.
I just received an email form tiny before I hit send and he told me that their webinar software can only hold 1000 attendees, and as of right now, there are 387 people signed up to attend so the rest will fill up quickly.
Don't delay, go here right now for more information and to sign up:
Grab This Free Report: My Top Options Trading Setup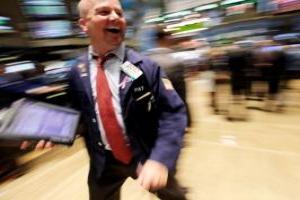 This free special WSW report is devoted to my top options trading setup. I do this one simple trade at least once a month.
Grab it and get along with it our future stock market action updates. Do not think about buying any other stocks or options before you read this report. To get this report click here