Stephen Roach - QE Has Been A Disaster (05/04/2015)
By

wsw staff

on Mon, 05/04/2015 - 07:57
Stephen S. Roach, former Chairman of Morgan Stanley Asia and the firm's chief economist, is a senior fellow at Yale University's Jackson Institute of Global Affairs and a senior lecturer at Yale's School of Management.
He penned this warning of what we now face thanks to Fed QE:
Indeed, notwithstanding the Fed's massive liquidity injection, the American consumer – who suffered the most during the wrenching balance-sheet recession of 2008-2009 – has not recovered. Real personal consumption expenditures have grown at just 1.4% annually over the last seven years. Unsurprisingly, the wealth effects of monetary easing worked largely for the wealthy, among whom the bulk of equity holdings are concentrated. For the beleaguered middle class, the benefits were negligible.

"It might have been worse," is the common retort of the counter-factualists. But is that really true? After all, as Joseph Schumpeter famously observed, market-based systems have long had an uncanny knack for self-healing. But this was all but disallowed in the post-crisis era by US government bailouts and the Fed's manipulation of asset prices.

America's subpar performance has not stopped others from emulating its policies. On the contrary, Europe has now rushed to initiate QE. Even Japan, the genesis of this tale, has embraced a new and intensive form of QE, reflecting its apparent desire to learn the "lessons" of its own mistakes, as interpreted by the US.

But, beyond the impact that this approach is having on individual economies are broader systemic risks that arise from surging equities and weaker currencies. As the baton of excessive liquidity injections is passed from one central bank to another, the dangers of global asset bubbles and competitive currency devaluations intensify. In the meantime, politicians are lulled into a false sense of complacency that undermines their incentive to confront the structural challenges they face.
Grab This Free Report: My Top Options Trading Setup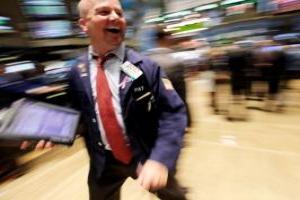 This free special WSW report is devoted to my top options trading setup. I do this one simple trade at least once a month.
Grab it and get along with it our future stock market action updates. Do not think about buying any other stocks or options before you read this report. To get this report click here