Cramer Says Cheesecake Factory Is Now A Safe Haven - Mike Swanson (04/24/2015)
By

Mike Swanson

on Fri, 04/24/2015 - 06:40
Cramer says Cheesecake factory is "insanely easy to own" and is "not getting the valuation it deserves."
It also is trading with a P/E of 22.
At a value of $2500Million and 189 restaurants, you are buying at $13.275 Million per Cheesecake restaurant. Would you buy one Cheesecake restaurant if you had $13.275 Million? The parallel is not perfect but it has great bearing. This does not sound cheap.
Truth is the stock market is overvalued so it is virtually impossible for Cramer to find a dozen cheap stocks every night in his picks delivery.
And therefore Cheesecake at this valuation is "insanely easy to own" in the world of Cramer and the bubble bulls that follow him.
Investing in the long-run is about managing your money so that you make more money than you lose and identifying new emerging trends all over the world and in different asset classes.
That means buying the right thing at the right time and not just throwing your money into something because it looks like fun.
So while the masses do nothing every night, but focus on the DOW and Nasdaq, big changes are taking place elsewhere that they are asleep on.
My new Bear Market Power Pack can help you learn how to do this and help you plan ahead. To grab it go here.


Grab This Free Report: My Top Options Trading Setup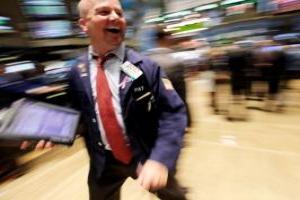 This free special WSW report is devoted to my top options trading setup. I do this one simple trade at least once a month.
Grab it and get along with it our future stock market action updates. Do not think about buying any other stocks or options before you read this report. To get this report click here