Greece On Course For Default (04/22/2015)
By

wsw staff

on Wed, 04/22/2015 - 06:47
One guy on CNBC says buy Greece bonds, because a default is not comprehensible to him:
But no solution is coming this week.
And a story from Bloomberg suggests a default by July is becoming very possible:
So, yes, Syriza got every last detail of this negotiation wrong. The only thing it got right was the main point: The Greek economy, crushed by Europe's economic crisis, cannot recover without relief from the self-defeating fiscal austerity imposed by the European Commission, the European Central Bank and the International Monetary Fund. The tactical incompetence of Tsipras and his ministers is a pitifully lame excuse for the failure of those institutions to achieve this outcome -- a remedy, by the way, that's in the interests of the wider EU.

Unless Athens is granted some of the 7.2 billion euros still pending in the existing bailout program, it can't make payments falling due in May and June. The IMF has said that it won't tolerate a delay. Default is staring Greece in the face. Exit from the euro system would likely follow default -- if not explicitly, then tacitly, through the creation of a parallel currency that would enable the government to meet its domestic obligations.
For full story go here.

Grab This Free Report: My Top Options Trading Setup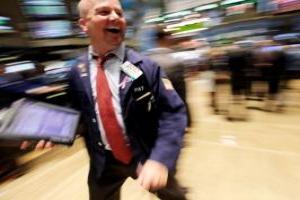 This free special WSW report is devoted to my top options trading setup. I do this one simple trade at least once a month.
Grab it and get along with it our future stock market action updates. Do not think about buying any other stocks or options before you read this report. To get this report click here