Hank Paulson Blames Current Market Imbalances on "Addicted' Investors (04/15/2015)
By

wsw staff

on Wed, 04/15/2015 - 08:42
Former Treasury Secretary and bailout bully Hank Paulson said Wednesday that stocks and other assets need to start to trade again on "real economics."
"It seems people are addicted to these near zero percent interest rates that the Federal Reserve has had in place to jump start the economy after the 2008 financial crisis," he said in an interview on CNBC's "Squawk Box."
Paulson is the man who helped foist the trillion dollar bank bailouts on to the backs of taxpayers in 2008 by bullying Congress and the nation as a whole.
He was a key driver in zero interest rate policies and the housing bubble that led to the crash of 2008.
So on CNBC they sat there and interviewed him and praised him nonstop not asking one single tough question of him - while he said that investors are addicted to zero rates.
He is one of those most responsible for the economic mess of today and yet he talks as if these things are all happening all on their own - like he had nothing to do with anything...
He is right US stock market bubble bulls are addicted - they are addicted to trading stocks and so addicted that some are on margin.
And that addiction is enabled by zero rates - so yes zero rates are needed to keep the market going up and as Kernan even says in this clip "it would be great to stay at zero forever."
Totally insane Kernan talk here.
But hey that's CNBC.
And yes stocks can go down even when rates are zero and that is why the next bear market is going to be a disaster.
But you can map out your own game plan with my Bear Market Power Pack.



Grab This Free Report: My Top Options Trading Setup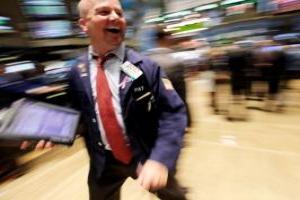 This free special WSW report is devoted to my top options trading setup. I do this one simple trade at least once a month.
Grab it and get along with it our future stock market action updates. Do not think about buying any other stocks or options before you read this report. To get this report click here