An Open Letter To A Bubble Bull - Mike Swanson (04/08/2015)
By

Mike Swanson

on Wed, 04/08/2015 - 06:28
Several weeks ago I created a series of modules for my private group of Power Investors to prepare them for a coming bear market.
Here is an interview I did on the Jim Goddard radio show that plays in Vancouver about what is happening:
Everyone knows that this bull market is going to come to an end one day and be a disaster.
Hedge fund titan Julian Robertson said this on Fox Business the other day and warned that the next crash will be even worse than the one in 2008:
http://wallstreetwindow.com/node/11447

Now Robertson did not say when he thought the bear was coming, but I believe we are in a topping market now.
That is why I made the Bear Market Power Pack modules.
I then released these modules to the general public by spinning them out into a mini-course so that you could get them for a cheap price:
http://wallstreetwindow.com/bearmarketprepare.htm

I have gotten great feedback so far from many people who have bought them and gone through them.
However, I have gotten some very nasty feedback from some people who are bullish on the stock market and get angry when anyone tells them that the market is risky right now.
One guy sent me an almost threatening email yesterday morning in fact.
I just deleted it.
But I decided I wanted to reply to it, but could not find it.
So I am making this "Open Letter To A Bubble Bull."
Maybe he will read it.
BTW – I define a "bubble bull as someone who refuses to make any preparation for a bear market, because he simply refuses to take profits or make any changes in his accounts. Instead when someone tells him to be careful he gets angry and just tries to convince himself that the stock market will go up forever.
Bubble bulls tends to be very arrogant and many of them are really stock trading gambling addicts.
That is why you see reports of record margin debt levels.
And some of them are just very lazy and don't want to learn or do any work. These are the types that blindly listen to the so-called experts on TV.
A "bubble bull" becomes a "gullabull" once a bear market hits and they start to lose money big time, but still refuse to sell as things drop.
Instead they just listen to those that call bottoms all of the way down and wipe themselves out.
Now here is my "open letter"
"I know you hate to hear someone say that this market is risky and people need to be careful, but your threats and anger will not stop me from trying to help people in this market. People need a game plan to prepare themselves for the next bear market and you will not stop me from helping them."

"And as long as you are on my email list I will not stop trying to help you either by calling things as see them. Your emotional reaction to the release of my Bear Market Power Pack suggests to me that you could be highly leveraged in this market and in a dangerous position. Whatever the case you need to ask yourself why you are so angry and find a solution to it. You email was totally uncalled for an irrational. You come off as someone who treats the start market as a religion and anyone who does that has put themselves in a very dangerous position."
Ok, now that I said that anyone can take easy steps to protect themselves from a bear market.
I gave Goddard a simple game plan on his radio show.
But the plan I gave on his show is one to save money and not really one to truly benefit from what is coming and build a fortune by doing so.
That plan is in the Bear Market Power Pack:
Grab This Free Report: My Top Options Trading Setup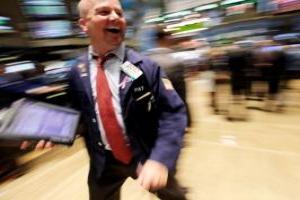 This free special WSW report is devoted to my top options trading setup. I do this one simple trade at least once a month.
Grab it and get along with it our future stock market action updates. Do not think about buying any other stocks or options before you read this report. To get this report click here