S&P 500 Enters Red Earnings Time - Mike Swanson (04/08/2015)
By

Mike Swanson

on Wed, 04/08/2015 - 06:16
We are about to enter first quarter earnings season and they are going to be a mess.
According to Reuters:
First-quarter S&P 500 earnings are projected to have declined by 2.8 percent from a year ago, which would make the quarter the worst for results since the third quarter of 2009, not long after the United States emerged from the Great Recession, according to Thomson Reuters data.

But investor sentiment has been boosted by optimism that the Federal Reserve will continue to delay its first interest rate hike in nearly a decade. The S&P 500 lost 1.7 percent in March but remains up 0.8 percent for the year so far.

....

S&P 500 earnings typically beat lowered analysts' expectations, and strategists said the unusually large drop in first-quarter forecasts sets a low bar for companies to surpass.

Energy is expected to take the biggest hit this earnings period, although analysts have cut projections for every sector.
Full story here.
According to the Investors Intelligence survey people are bullish on the market.
People have massive margin debt levels too and according to Ameritrade data small investors were big buyers of stocks last month.
People believe the market will go up forever and that the Fed will make it so.
They also do not invest looking at valuations or earnings - they simply buy and believe.
Therefore I do not believe that poor earnings will smash the stock market or cause US stock market investors to sell.
In fact few of them know that the earnings are bad and will not be able to tell when earnings reports are released and CNBC announces that they have beaten already lowered estimates.
They will focus on "beating" estimates instead of poor earnings results and that is what the US stock market player will hear.
But there will be no big rally, because big money will sell earnings pops and market up days.
Eventually the market will rollover and smash the small fry.
He will pay his price for ignoring fundamentals.
And he is totally unprepared.
To help you prepare for what is coming I just released my mini-course titled Bear Market Power Pack.



Grab This Free Report: My Top Options Trading Setup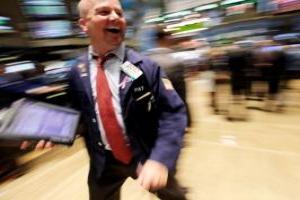 This free special WSW report is devoted to my top options trading setup. I do this one simple trade at least once a month.
Grab it and get along with it our future stock market action updates. Do not think about buying any other stocks or options before you read this report. To get this report click here