Cramer Says "It's Time For A Bounce" And Pumps More Stocks (04/02/2015)
By

Mike Swanson

on Thu, 04/02/2015 - 08:57
This is Jim Cramer's insane show last night:
In the face of a topping market Cramer says "it's time for a bounce" and pumps more junk stock picks.
Will this guy ever stop telling people to buy as the market tops and rolls over into a new bear market?
Probably not - because his viewers and advertisers demand that he pump stocks every day no matter what.
So Cramer told people to buy oil stocks last night even though oil stocks are now in a deep bear market that began months ago.
The gullabulls who watch CNBC are useless and anyone on margin right now in this market is a degenerate gambler.
And yes that is what a bull market that went up for six years creates....it causes most of those in the market to lose their minds.
This is the time to prepare for a new bear market. This is the time to get defensive in your portfolio.
I did a video with David Skarica in which we talked in detail about what is happening in the market now.
To watch it go here.


Grab This Free Report: My Top Options Trading Setup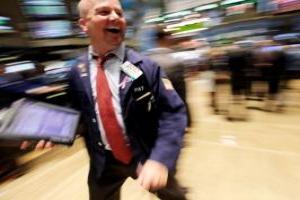 This free special WSW report is devoted to my top options trading setup. I do this one simple trade at least once a month.
Grab it and get along with it our future stock market action updates. Do not think about buying any other stocks or options before you read this report. To get this report click here