Ed Yardeni Says Market Is Rigged And It's Good For Investors - Mike Swanson (03/20/2015)
By

Mike Swanson

on Fri, 03/20/2015 - 08:29
"I love these central bankers, they've been very good to the stock market," the president of Yardeni Research said in an interview on CNBC's "Halftime Report."
"This is not about investing, this is all about the central bankers," he added. "These markets are all rigged, and I don't say that critically, I just say that factually."
But he likes it because he thinks it means the stock market is going up to help people.
He has no care for how this game will end or what the eventual costs will be for the country - and neither do the CNBC bubble bulls.
They do not care if their grandchildren will be turned into paupers when the nation goes bankrupt.
They didn't care when the NSA nullified the Bill of Rights and have sat while the Constitution has been eroded to nothing so it is unreasonable to expect them to care about the future financial well being of the nation.
A few months ago I was at a golf club party talking to a 70 year old investment advisor and he flat out told me that.
It is what it is.
Grab This Free Report: My Top Options Trading Setup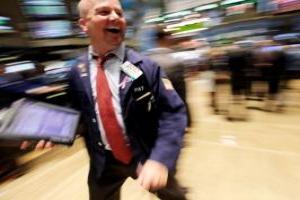 This free special WSW report is devoted to my top options trading setup. I do this one simple trade at least once a month.
Grab it and get along with it our future stock market action updates. Do not think about buying any other stocks or options before you read this report. To get this report click here