Will President Trump Make A Wise Decision or a Dangerous One?
WSW Podcast - David Banister's Forecast for the Markets - Mike Swanson (01/30/11)
By

Mike Swanson

on Sun, 01/30/2011 - 09:54
I just did this podcast with David Banister of www.TheMarketTrendForecast.com in which I discussed with him his forecast for the stock market over the next few months.
David has been spot on with the stock market correctly calling last year's peak in April and the big run since then so I really wanted to get his take on what is going on now. I found myself in agreement with most of what he lays out in his forecast article.
You can also download the mp3 audio filed on your computer by clicking here.
If you have an itunes, ipod, or rss reader you can subscribe to the podcast by clicking here.
David also has a premium trends service and a completely free newsletter. You should check them out by going here.
Grab This Free Report: Our Top Donald Trump Stock To Trade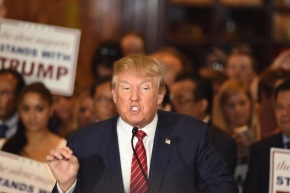 This free special WSW report is devoted to the emergence of new stock market sector leadership following the election of Donald Trump. It includes our latest stock pick to benefit from Trump's programs. Do not think about buying any other stocks before you read this report. To get this report click here