Jeff Macke Continues Countdown To Nasdaq 5000 - Mike Swanson (02/23/2015)
By

Mike Swanson

on Mon, 02/23/2015 - 11:13
Jeff Macke continues his countdown to Nasdaq 5000.
Today market is down so we are a little further away then closer, but it looks to me like the market might go sideways here a bit and then pop up again so we'll probably see his Nasdaq 5000.
After that it might be trouble times again.
The Mayweather fight should be very entertaining....
Sounds like Macke is going.
I think I will watch it on TV and get some people over.
I went to a boxing match in Vegas a few years ago and was sitting so far away that the people looked like specks and I ain't up to spending thousands to sit close.
Rather just watch with friends at home.
Grab This Free Report: My Top Options Trading Setup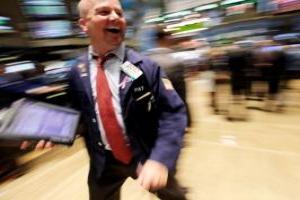 This free special WSW report is devoted to my top options trading setup. I do this one simple trade at least once a month.
Grab it and get along with it our future stock market action updates. Do not think about buying any other stocks or options before you read this report. To get this report click here