Jeff Macke Euphoric Over Morning Nasdaq Gap Up! - Mike Swanson (02/20/2015)
By

Mike Swanson

on Fri, 02/20/2015 - 10:22
When all you do is put all your money in one market or watch solely one market then little tiny moves and gyrations become massively important to you.
Macke is mesmerized with Nasdaq 5,000 and so are most American stock traders.
That's nice if it happens, but there are specific commodities that will go up much more than the Nasdaq will between now and March 5.
But he is right, Greece no matter what happens there will likely have no impact on the US stock market.
For Macke that means the US stock market does "not care" and therefore believe and buy US stocks.
In reality Greece is more important to watch as an investment opportunity than to worry about what it means for the US stock market. And in that sense Macke will miss out on Greece due to his obsession with tech stocks.
But most American investors and stock market bulls are completely incapable of investing in markets outside of the United States or being value investors, because all they ever do is chase things after they have gone up for a long-time.
They love to chase and never get in early.
So they buy at Nasdaq 5,000 and cannot buy say gold at $1,200.



Grab This Free Report: My Top Options Trading Setup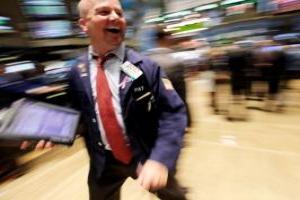 This free special WSW report is devoted to my top options trading setup. I do this one simple trade at least once a month.
Grab it and get along with it our future stock market action updates. Do not think about buying any other stocks or options before you read this report. To get this report click here