Bill Gates Reduces His MSFT Holdings - Mike Swanson (02/05/2015)
By

Mike Swanson

on Thu, 02/05/2015 - 08:46
Bloomberg reported yesterday that Bill Gates reduced his holdings in Microsoft to practically nothing over the past six weeks.
The story says:
Bill Gates gave $1.5 billion of Microsoft Corp. stock in November to the Gates Foundation Asset Trust, the entity that manages the foundation's endowment, according to Amy Enright, a spokeswoman for the foundation.

The world's richest man donated 31 million shares of the world's biggest software maker, according to a Jan. 30 filing with the U.S. Securities and Exchange Commission. The transfer decreased his stake in the company he co-founded to 3 percent. Gates has a net worth of $82.9 billion, according to the Bloomberg Billionaires Index.
For full story go here.
Gates transferred his MSFT shares at what is essentially a major top for the stock and did it before the stock broke down and collapsed.
Now Gates did not sell his shares on the open market or realize capital gains from them, but instead used them to make a charitable donation.
He is going to help medical research.
At the same time though he is also going to get a MASSIVE personal tax break.
And he made this decision at what was perfect timing.
That is not to suggest that he purposely did it ahead of the news. He probably doesn't make decisions based on one quarter's earnings report.
I think it more likely that he simply knew that the stock became overvalued by any valuation metric and that the stock market as a whole is getting more shaky and troubled so he got out.
At the same time last year according to Ameritrade MSFT was and remains one of the most widely owned stocks on the part of individual investors with small accounts.
CNBC has yet to report this story and probably never will as it does not want to disturb people's confidence in the stock market.
Instead CNBC tries to make people worship Federal Reserve action and support bank bailouts.
It also is now becoming an apologist for the forces behind the 9/11 attacks.
This morning CNBC ran a segment defending Saudi Arabia even though according to several US Senators and congressmen it was involved in funding the 9/11 attacks.
This is one of the most disgusting things CNBC ever put on the network and is a new low even for it.
There is a story in the New York Times today about possible Saudi involvement in 9/11 and terror programs and instead of investigating it CNBC allows itself to be used as a mouthpiece for the Saudis to defend them.
Jeff Macke has a video on Yahoo Finance that I agree with today.
He asks people to figure out what their "investment goal" is.
That's a good place for people to start.
I would say what people need is a real strategy that goes beyond simply throwing everything they have in the US stock market - or any single asset class or financial market for that matter - and hoping that it goes up forever for them.
If they want to get serious about making money then they need to figure out how to become a real investor that builds wealth by investing in a mix of diversified asset classes and not putting their entire financial life at the jeopardy of the gyrations of the US stock market.
Grab This Free Report: My Top Options Trading Setup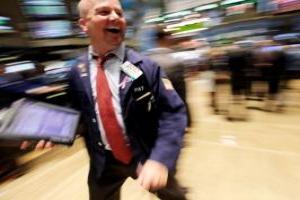 This free special WSW report is devoted to my top options trading setup. I do this one simple trade at least once a month.
Grab it and get along with it our future stock market action updates. Do not think about buying any other stocks or options before you read this report. To get this report click here