A CNBC Permabull Says Ignore Sell-off and Buy! - Mike Swanson (01/06/2015)
By

Mike Swanson

on Tue, 01/06/2015 - 08:15
MKM Partners' Charles Campbell explains why he is still bullish on U.S. stocks despite a volatile oil market.
One unspoken reason that he is bullish is because he invests other people's money in the US stock market and is paid to do it. So he is paid to buy stocks and believe they will go up forever.
It's all bullshit.
One thing Cramer did manage to get right this morning is a warning not to buy oil stocks.
On Yahoo finance he wrote this:
Back away from the oil stock. Do not touch, by order of Jim Cramer.

The problem is the numbers and the ratings. They have not come down yet, and they have to. "That is a deadly combination because it means these analysts are your enemy on any advance as they can't justify their positive bias with numbers that need to be cut, and cut sharply ahead of earnings," the "Mad Money" host said. To clarify, things have not been rosy in the oil patch; there have been cuts, though not enough, in Cramer's opinion.

....

In order to get to what Cramer describes as the "uncertain promised land" of oil, investors should buckle up for more cuts and many more downgrades ahead. Then maybe he will entertain the thought of buying low priced energy stocks.
There is an entire world of markets, asset classes, and sectors to invest in. So who cares what the US stock market does or oil for that matter - unless you are paid to only care about it or all foolish enough to simply invest all of your money into it in a refusal to diversify like a rational investor.
Grab This Free Report: My Top Options Trading Setup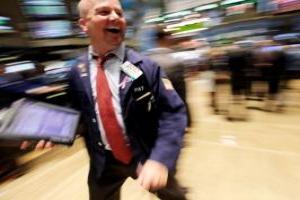 This free special WSW report is devoted to my top options trading setup. I do this one simple trade at least once a month.
Grab it and get along with it our future stock market action updates. Do not think about buying any other stocks or options before you read this report. To get this report click here