James Cramer On the Market Drop - Mike Swanson (12/11/2014)
By

Mike Swanson

on Thu, 12/11/2014 - 08:39
Cramer says "the cheap stocks are going to bounce" and we are "stronger" than countries overseas so you need to buy - whatever that means.
Cramer tries to explain why the market dropped.
He thinks people are "locking in gains."
He doesn't say anything about the fact that we are in the ninth innning of a bull market and not a single word about market valuations and fundamentals.
In reality the market had a sharp distribution drop in the first half of October and then a bounce straight back up that ran out of steam going into Thanksgiving.
Since then the market simply drifted and stayed up to trap people into buying out of fear of missing out on the next rally.
Once the trap was set the market dipped.
I do not think it's going to crash, but will likely bounce soon into the end of the year.
But the overall pattern is troubling and is a sign of distribution.
Grab This Free Report: My Top Options Trading Setup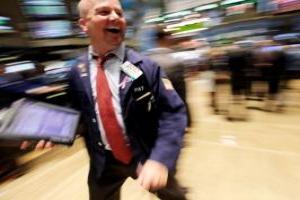 This free special WSW report is devoted to my top options trading setup. I do this one simple trade at least once a month.
Grab it and get along with it our future stock market action updates. Do not think about buying any other stocks or options before you read this report. To get this report click here