Greenspan Says QE End Will Lead To "Turmoil" - Mike Swanson (11/05/2014)
By

Mike Swanson

on Wed, 11/05/2014 - 09:27
Alan Greenspan discusses current trends in the global economy and his solutions for addressing the financial crisis.
The C. Peter McColough Series on International Economics is presented by the Corporate Program and the Maurice R. Greenberg Center for Geoeconomic Studies.
Go to the 21 minute mark to hear Greenspan discuss what is coming after the Fed QE end - "turmoil."
Listen further and you will hear his predictions for a change in the monetary system due to "devaluations."
Of course at this moment no one is worried potential "turmoil" in the financial markets.
What people are worried about is missing out on an end of the year rally and many are thereby buying right now in panic to make sure they do not miss out on any further possible gains.
Of course these same people will not sell out in time before the next dump comes and they have zero time to listen to an hour long Greenspan talk when they have to be busy looking for a high flyer to chase.
Grab This Free Report: My Top Options Trading Setup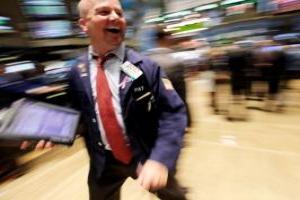 This free special WSW report is devoted to my top options trading setup. I do this one simple trade at least once a month.
Grab it and get along with it our future stock market action updates. Do not think about buying any other stocks or options before you read this report. To get this report click here