Technical Analysis Software
By

Mike Swanson

on Fri, 01/21/2011 - 10:15
How to quickly identify stocks about to move using Worden brothers tc2000 software. With the right setup you can find stocks that meet your criteria in just a few minutes a day.
For more on TC2000 and get to a trial of the software go to the Worden Brothers website. Unfortunately I couldn't get it to look really good in a screen capture - when I blew it up to make it bigger it got all fuzzy, but I think my audio narration will give you an idea of how it works. I'll stick to using powerpoint in future presentations.
You can get my stock watchlist and my own TC2000 updates by subscribing to my free stock trading newsletter. To subscribe just click here.
The magic of TC2000 stock trading software is that it lets you search through thousands of stocks very quickly. All you have to do to go from stock chart to stock chart is click the space by on your keyboard. It's simple, yet most programs are a little more cumbersome and take much more time to use.
Using TC2000 I literally could go through every single stock in the stock market in an afternoon, although it isn't necessary to do that if you narrow down your stock scan and search criteria.
For more on TC2000 and to get a trial of the software go to the Worden Brothers website. Trust me it looks better when it is on your computer than it does in this video.
Also sign up to my free stock market newsletter below and I'll send you videos on what I look for in stocks.
Grab This Free Report: My Top Options Trading Setup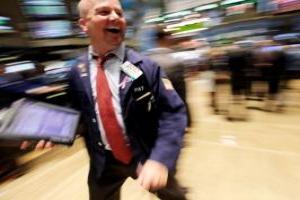 This free special WSW report is devoted to my top options trading setup. I do this one simple trade at least once a month.
Grab it and get along with it our future stock market action updates. Do not think about buying any other stocks or options before you read this report. To get this report click here